Whippoorwill Newmoon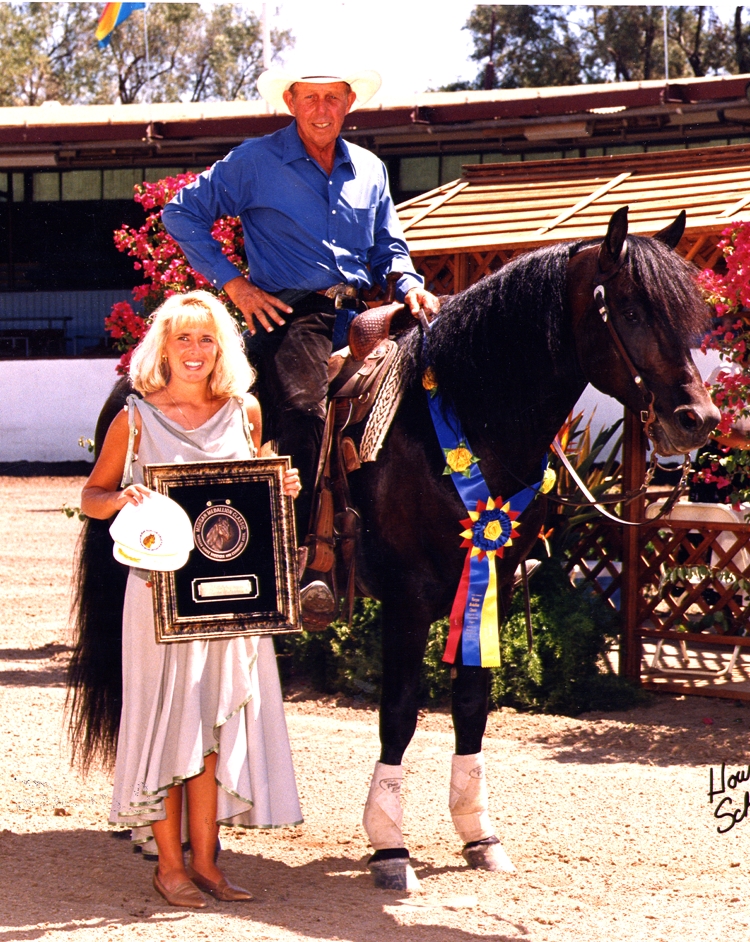 We had to say goodbye to Newmoon August 21, 2020 at age 32. Thank you to all of our past customers and to all of Newmoon's fans.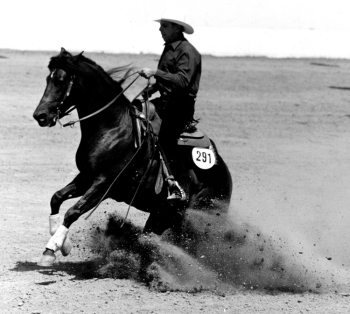 Whippoorwill Newmoon is a classic, 100% foundation stallion of correct type with timeless Morgan beauty, brains and athleticism. He is a deep, dark bay and stands 15-1/4H tall. AMHA No. 112243. Coat color tested EeAa.
Below are pictures of Newmoon's 1994 winnings that are on display at McCulloch Farm in Old Lyme, Connecticut.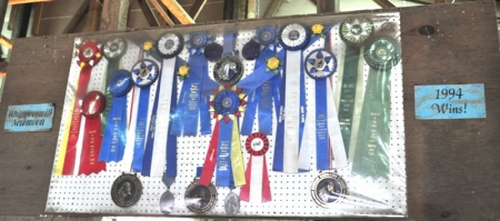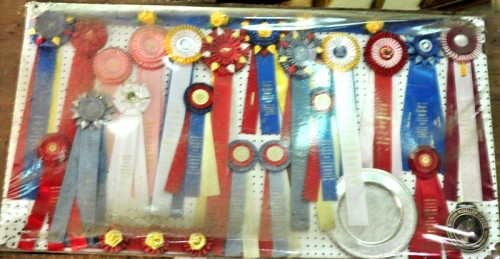 Click Here to see a Photo Gallery of many of Newmoon's Offspring!
Click Here for a link to a YouTube video of Newmoon and his offspring!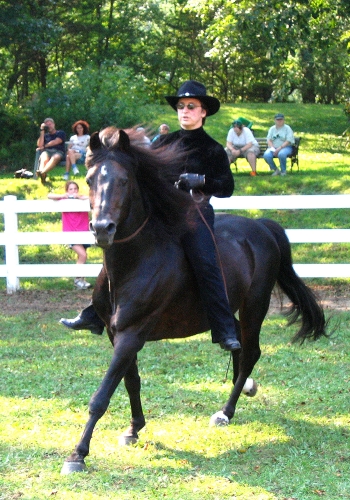 The above picture is Newmoon being ridden without a saddle or a bridle. As well as Newmoon's Grand National Open Reining Championships in 1994 and 1996, he has won many championships in reining on the West coast in classes open to all breeds and dominated by Quarter Horses. Newmoon has also been schooled in dressage and is an excellent driving horse. He is always a favorite to ride as he is so well trained and never does a thing wrong. Visitors of all ages and riding levels enjoy riding Newmoon and find him very easy and fun to ride!
Click Here for a Link to an Exciting YouTube video of Newmoon in His Reining Days!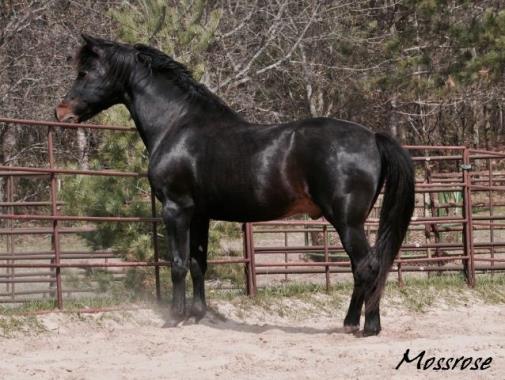 Above is my absolute favorite photo of Newmoon. It took me 8 years to capture this. It is how I get to see Newmoon everyday as he watches over his ladies.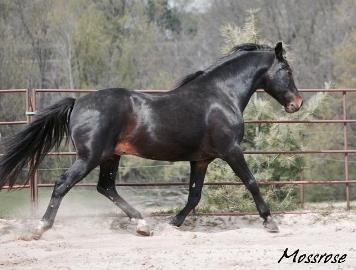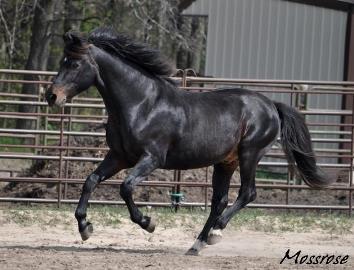 Above are pictures of Newmoon in his 28th year. He only gets better with age doesn't he?!!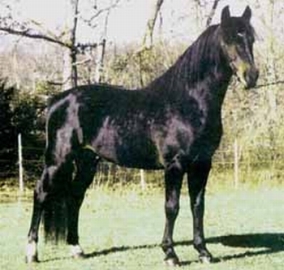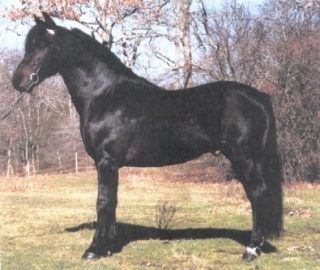 Above are pictures of Newmoon in his younger days. I'm not sure when the photo on the left was taken. The photo on the right was taken at 9 years of age. Below is a photo of Newmoon at 21 years of age.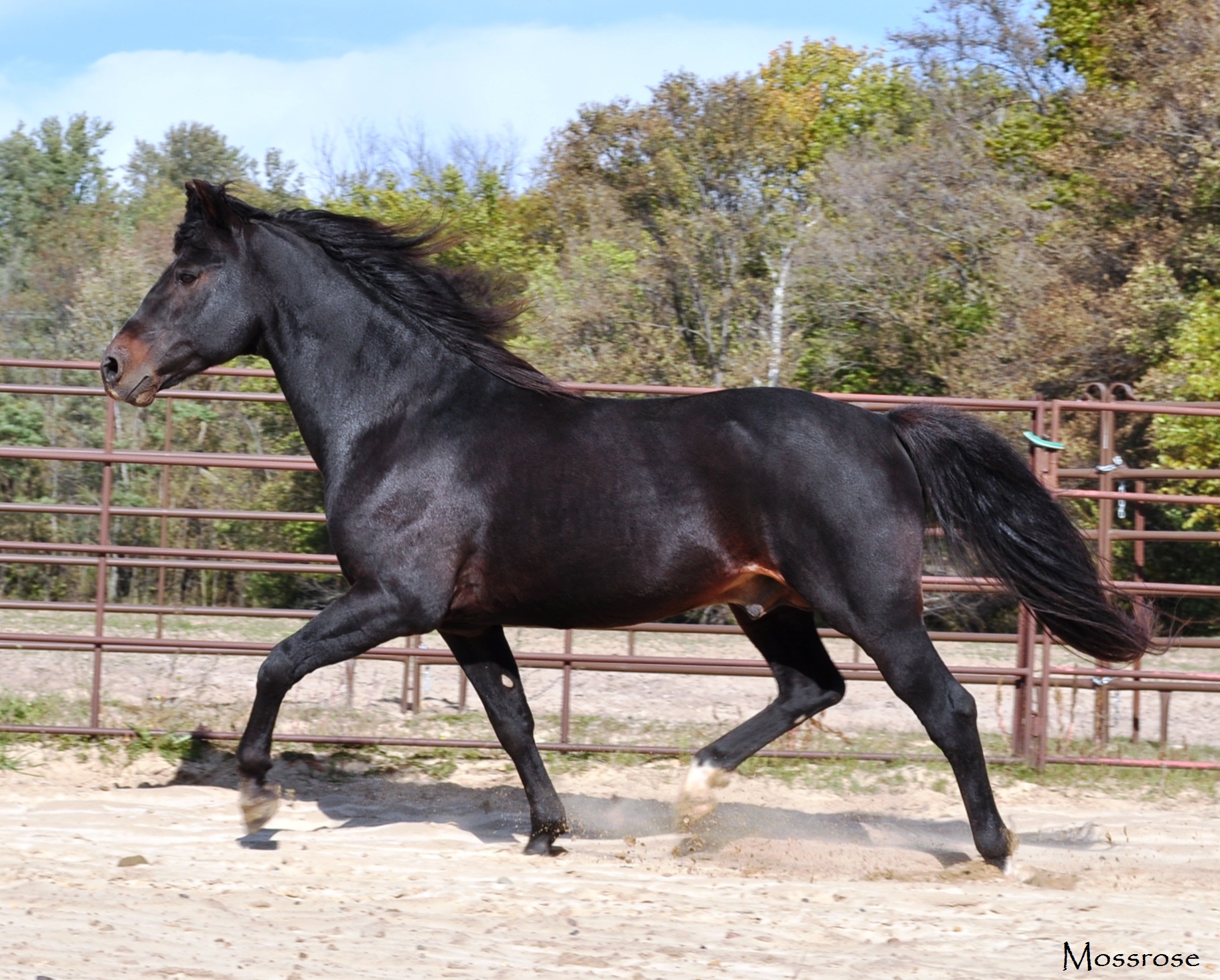 Below are photos of Newmoon being ridden at 20 years old. John used to do a lot of reining, so loves taking Moon out for a ride. They are a great team, as both are highly skilled in the discipline of reining.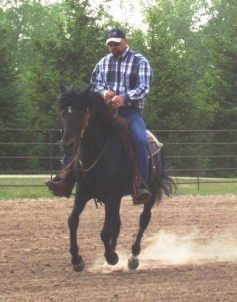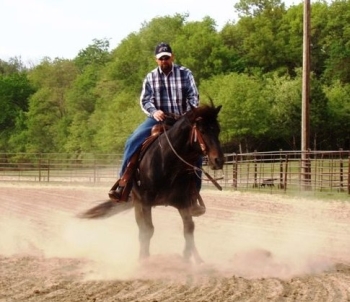 Below left is a photo of Newmoon going into his one and only carriage show. At the age of three he was second out of 13 in his only time shown in Carriage at the CAA Annual Show in Northampton by Chuck Livinston. To this day, Newmoon loves to go out for a drive! Below right is a photo of Newmoon at age 21 on a pleasure drive at our farm.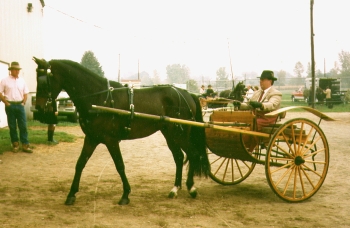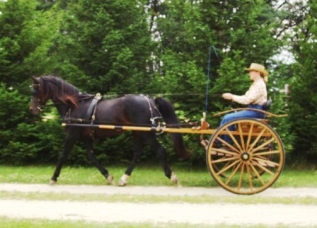 Whippoorwill Morgans have been bred since 1945 for true Morgan type, soundness through excellent feet and legs, intelligence, kind disposition, athletic ability, and above all - versatility. Mossrose Morgans has always had these same goals for their breeding program, but we have been working at getting a more consistent type. The combined blood of Whippoorwill Duke and Blackwood Correll has produced top level champions in reining, dressage and combined driving in major open competition for Whippoorwill Morgans. With Whippoorwill Newmoon and mares of Whippoorwill Duke and Californio breeding, we are well on our way to producing top notch Morgans that have that consistent type we have been searching for along with all the other qualities it takes to be the best!
Sire
Blackwood Correll
Sire
Red Correll
Sire
Will Rogers
Sire
Herod Panic
Dam
Cardinal
Dam
Kate Smith
Sire
Romanesque
Dam
Bird L
Dam
Lady Rockwood
Sire
Shenandoah Red
Sire
Red Correll
Dam
Shenandoah Queen
Dam
May Rockwood
Sire
Rockwood
Dam
May Hudson
Dam
Whippoorwill Kathleen
Sire
Whippoorwill Duke
Sire
Squire Burger
Sire
Juzan
Dam
Nella
Dam
Diana-Mansfield
Sire
Mansfield
Dam
Lippitt Trixie Ash
Dam
Broadwall Mayfield
Sire
Panfield
Sire
Canfield
Dam
Karina
Dam
Silver Mae
Sire
Roscoe Sentey
Dam
Mae Morgan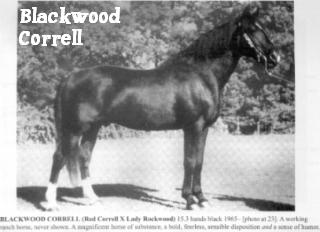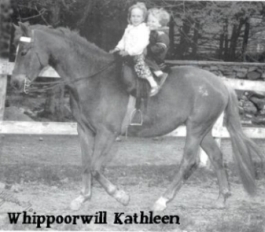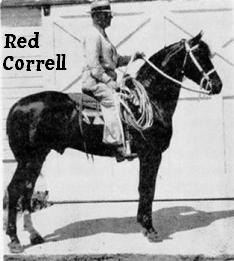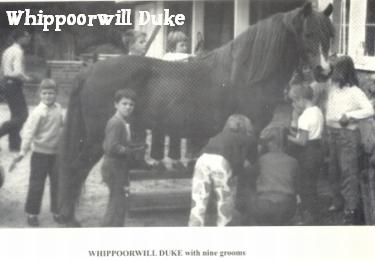 Here is a brief history of Whippoorwill Duke and Blackwood Correll:
Whippoorwill Duke (Squire Burger X Diana-Mansfield) was a 15.1H chestnut stallion foaled in 1952. He was sound, sane, gentle, athletic and beautiful. Duke was a show horse and a fun trail riding horse. As well as being an ambassador for the breed, he sired 88 registered Morgan foals.
Squire Burger (Juzan X Nella) was a 14.3H chestnut stallion, bred by Joseph C. Brunk and foaled in 1938. this lovely stallion was what a Morgan horse should be: solid, sensible, sweet and sound as well as a supreme athlete. Squire Burger won races under saddle (quarter mile record of 22 seconds) against the brand new breed: the Quarter Horse. Squire also was the Arizona State Roping Champion. In New England, he was hunted under sidesaddle, was a National Morgan winner in hand, under saddle and in jumping.
Blackwood Correll (Red Correll X Lady Rockwood) was foaled in 1965. He was black and matured to 15.3H. Blackwood was a working ranch horse and was never shown. He was a magnificent horse of substance, a bold, fearless, sensible disposition and a sense of humor. Blackwood has 6 close-up crosses to Winterest in his pedigree.
Winterset was foaled in 1922 in Iowa. He was a classic black Morgan stallion of ancient Morgan type He was heavily line bred to the fabulous Justin Morgan grandson, Black Hawk. Among his best known descendants was Red Correll, foaled in 1940.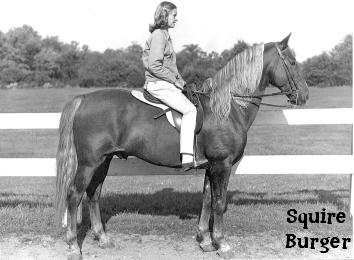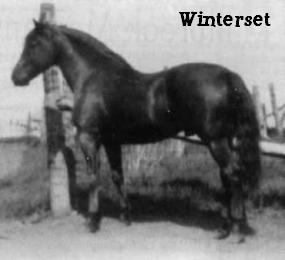 -------------------
Some of the above information came, with permission, from the McCulloch Farm~Whippoorwill Morgans historical brochure. A big thank you goes to Mary Jean Vasiloff for keeping these bloodlines alive and pure. Also thank you for allowing us to lease Whippoorwill Newmoon!