Whippoorwill Aristocrat
Standing at Mossrose Morgans in 2020 and 2021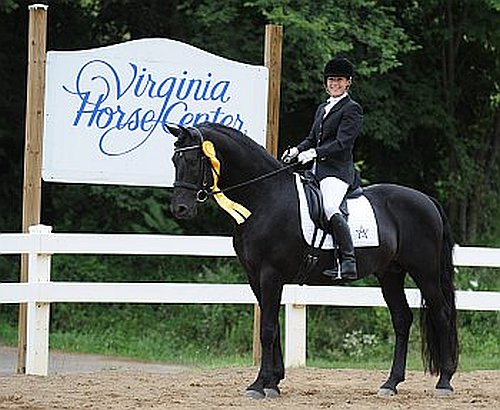 Bred by McCulloch Farm and owned by Matton Morgans, Whippoorwill Aristocrat is a 1998 15.2H black Morgan stallion. Fitting in perfectly with Mossrose Morgans' values and breeding goals, Cat is a classically bred 100% Foundation Morgan stallion with a history of athletically bred horses in every line of his pedigree. He has 5 crosses to Jubilee King including close up on the top line of his pedigree through the roping champion, Squire Burger. Additional working western lines on the bottom side create a pedigree that complements any breeding program looking to a sport or performance Morgan.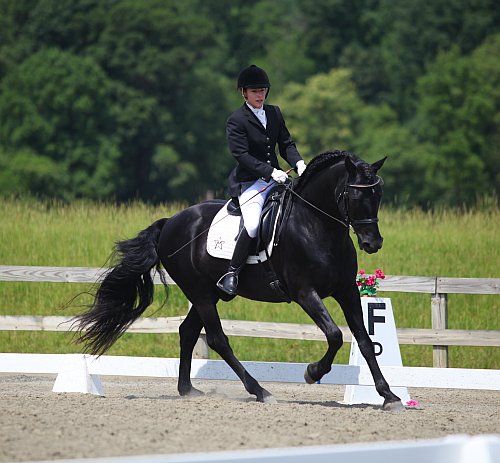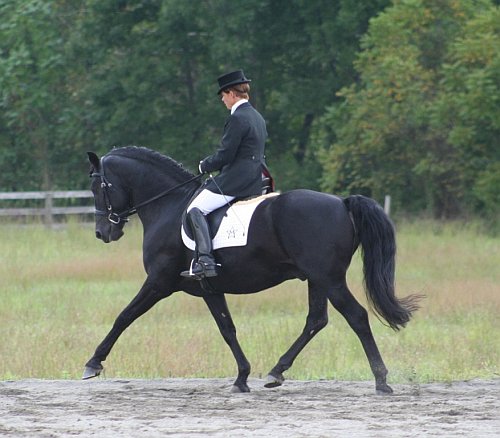 Whippoorwill Aristocrat was shown in USDF Dressage classes through second level by his Adult Amateur owner, earning her a bronze medal. His longtime trainer, Catherine Echternach, showed him at third level. Aristocrat is also a sure footed and brave trail horse alone or in mixed company.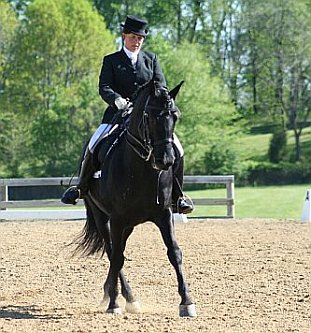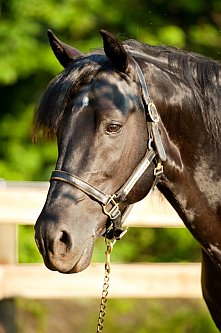 The proof of all stallions is their progeny. Whippoorwill Aristocrat has consistently produced correct foals with excellent canters, trainability and work ethics. One of his sons, Matton Majestic (out of Whippoorwill Echo), qualified with his owner to compete at the US Dressage Finals in Lexington, KY in 2017. He competed against huge warmbloods and at only 14.2H he scored over 65% in the Second Level Adult Amateur Championship, finishing 14 out of 25 National pairs.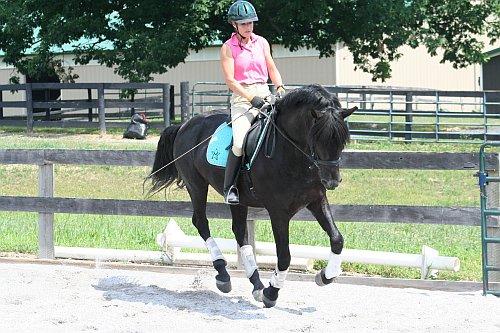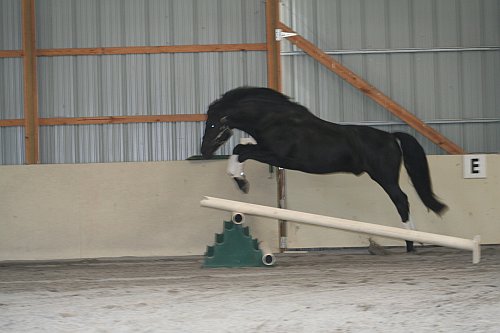 Click Here for a link to a YouTube video of Aristocrat at liberty in the summer and winter at 22 years old ~ 2020.
Matton and Mossrose share a preservationist view of the 100% Foundation Morgan through the Whippoorwill bloodlines, so are making a collaborative effort to increase these treasured Morgans for the future. Sincere gratitude to Tonya Bruno of Matton Morgans for allowing Whippoorwill Aristocrat to reside at Mossrose Morgans. Aristocrat's book is open for breeding via live cover and fresh shipped.
Click Here for a Stallion Service Contract
Whippoorwill Morgans have been bred since 1945 for true Morgan type, soundness through excellent feet and legs, intelligence, kind disposition, athletic ability, and above all - versatility. Mossrose Morgans has always had these same goals for their breeding program, but we have been working at getting a more consistent type. The combined blood of Whippoorwill Duke and Blackwood Correll has produced top level champions in reining, dressage and combined driving in major open competition for Whippoorwill Morgans. With Whippoorwill Newmoon daughters and other mares of Whippoorwill Duke and Californio breeding, we are well on our way to producing top notch Morgans that have that consistent type we have been searching for along with all the other qualities it takes to be the best!
Sire
Whippoorwill Skylark
Sire
Whippoorwill DuTime
Sire
Whippoorwill Duke
Sire
Squire Burger
Dam
Diana-Mansfield
Dam
Dalcrest Ran-Bu-Time
Sire
Ran Bunctious
Dam
Waltz Time
Dam
Whippoorwill Melody
Sire
Squire Burger
Sire
Juzan
Dam
Nella
Dam
Locket
Sire
Hawk Jim
Dam
Charm
Dam
Whippoorwill Corona
Sire
Blackwood Correll
Sire
Red Correll
Sire
Will Rogers
Dam
Kate Smith
Dam
Lady Rockwood
Sire
Shenandoah Red
Dam
May Rockwood
Dam
Whippoorwill Aurora
Sire
Serenity Marchtime
Sire
Vigilmarch
Dam
Triwana
Dam
Whippoorwill Pazazz
Sire
Whippoorwill Duke
Dam
Piankeshaw Juzana
Click Here for an extended pedigree for Whippoorwill Aritocrat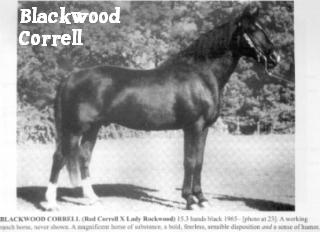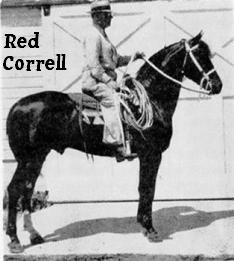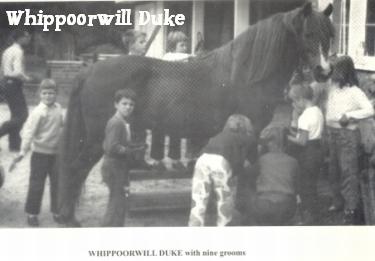 Here is a brief history of Whippoorwill Duke and Blackwood Correll:
Whippoorwill Duke (Squire Burger X Diana-Mansfield) was a 15.1H chestnut stallion foaled in 1952. He was sound, sane, gentle, athletic and beautiful. Duke was a show horse and a fun trail riding horse. As well as being an ambassador for the breed, he sired 88 registered Morgan foals.
Squire Burger (Juzan X Nella) was a 14.3H chestnut stallion, bred by Joseph C. Brunk and foaled in 1938. this lovely stallion was what a Morgan horse should be: solid, sensible, sweet and sound as well as a supreme athlete. Squire Burger won races under saddle (quarter mile record of 22 seconds) against the brand new breed: the Quarter Horse. Squire also was the Arizona State Roping Champion. In New England, he was hunted under sidesaddle, was a National Morgan winner in hand, under saddle and in jumping.
Blackwood Correll (Red Correll X Lady Rockwood) was foaled in 1965. He was black and matured to 15.3H. Blackwood was a working ranch horse and was never shown. He was a magnificent horse of substance, a bold, fearless, sensible disposition and a sense of humor. Blackwood has 6 close-up crosses to Winterest in his pedigree.
Winterset was foaled in 1922 in Iowa. He was a classic black Morgan stallion of ancient Morgan type He was heavily line bred to the fabulous Justin Morgan grandson, Black Hawk. Among his best known descendants was Red Correll, foaled in 1940.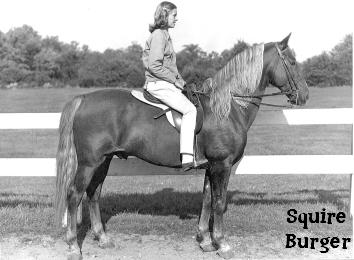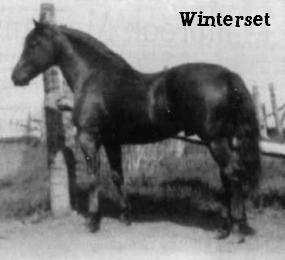 -------------------
Some of the above information came, with permission, from the McCulloch Farm~Whippoorwill Morgans historical brochure. A big thank you goes to Mary Jean Vasiloff, my friend and mentor, for keeping these bloodlines alive and pure!