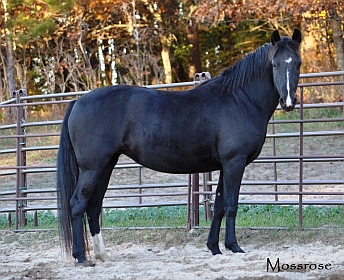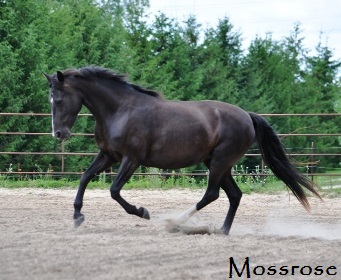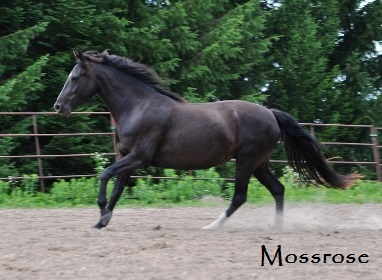 For Capella's first trip off the farm in May of 2016, I took her to a mounted police confidence clinic. I have always wanted to attend one of these clinics, so I thought it was the perfect opportunity to take my next riding horse that is still quite green. I also thought Capella would be the perfect fit for this clinic as she is bold and curious, and loves new things. I was so proud of her that she did great on her first real adventure! She took everything in stride and enjoyed inspecting the new obstacles.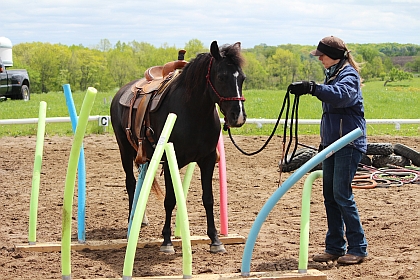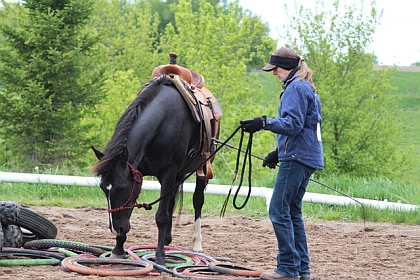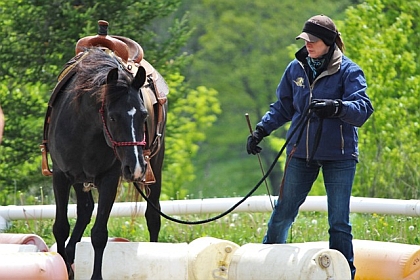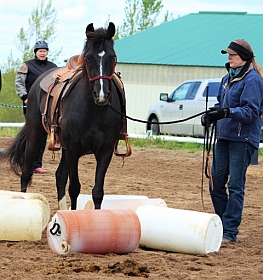 One thing that impresses me about Newmoon and his offspring are how straight they travel.
That isn't an easy thing to find in today's horses.
Here is an example I caught in pictures.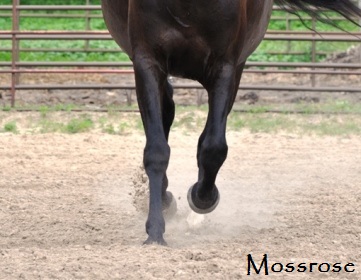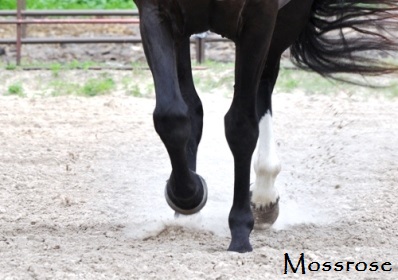 Sacking out to prepare for the saddle was no big deal.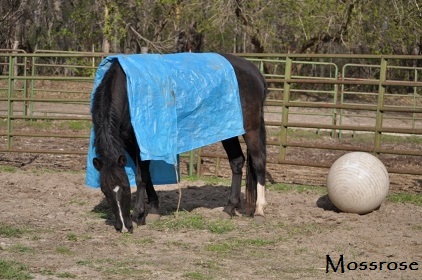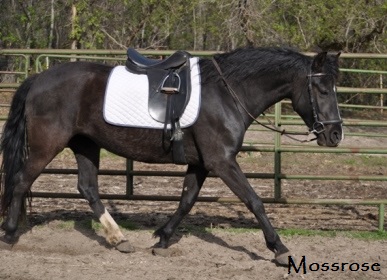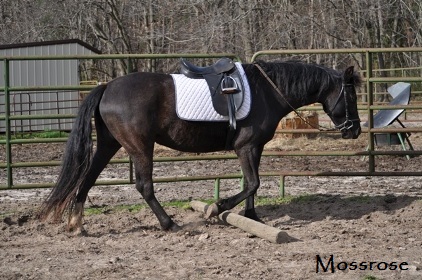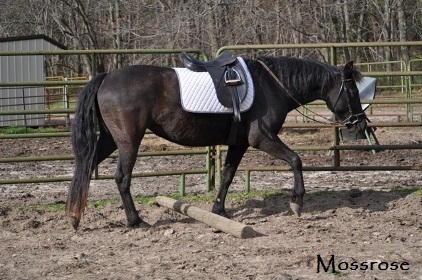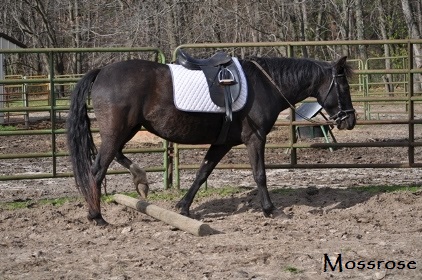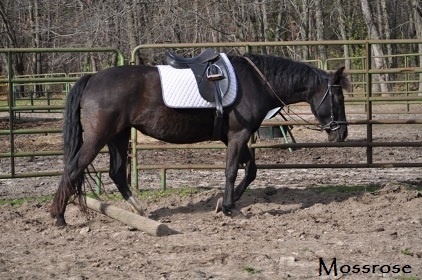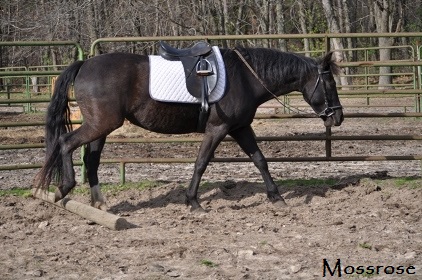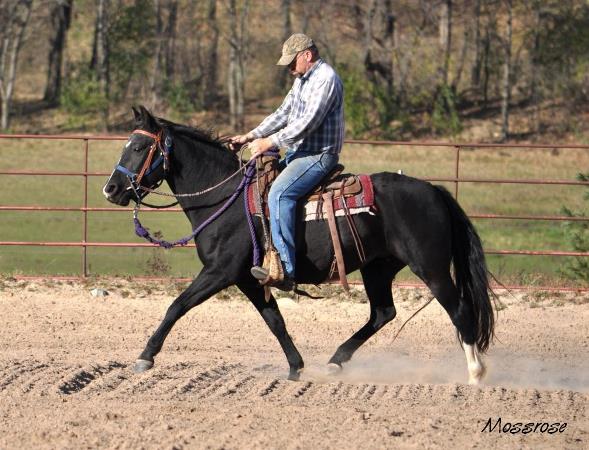 Sire and Dam of Whippoorwill Capella
Whippoorwill Newmoon & Whippoorwill Halo